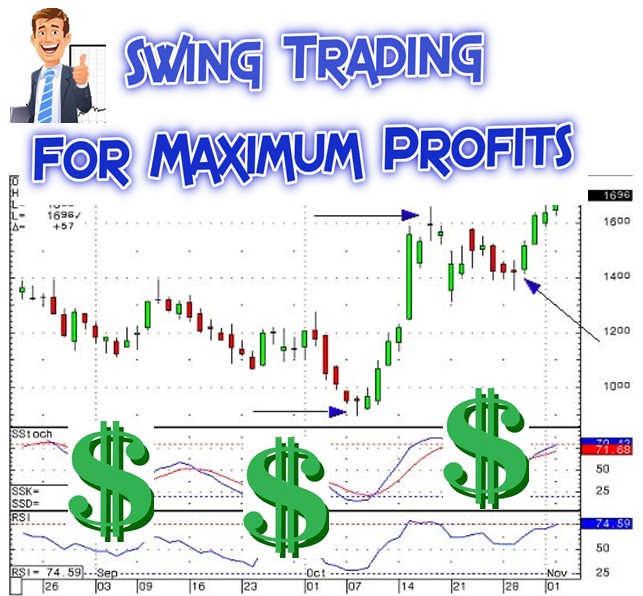 A swing trade is one that is entered with the idea of profiting from the natural ebb and flow of a stock's daily movements.
In investing and stock trading, swing trades are usually initiated in an area of significant support (or resistance, for shorts), and seek to capture between 2% to 5% in profits, depending on the situation.
Typically held for a period of two to five (or more) days, swing trades take advantage of a very profitable market niche overlooked by most active investors.
Swing trading is too brief for large institutional concerns to take advantage of and, at the same time, too lengthy for day traders (who typically don't hold positions overnight) to be comfortable with, this time frame offers the perfect opportunity for independent traders who possess the expertise necessary to profitably exploit it!