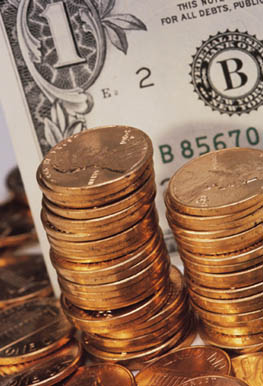 Introduction to Investing
"It is always in season for old men to learn!" Aeschylus (525 – 456 BC)
If you have been investing in stocks for a while, you might think you have heard it all.
After more than forty years of investing in the stock markets, I sure feel that way!
But every so often, I discover a new trick that makes me think about investing in stocks in a new way.
Believe me! Even with years of experience, you can always pick up some fresh ideas.
This "Year 2021" edition of The Stock Market Guide to Profitable Investments is the culmination of more than thirty years of work that slowly arrived at this present expanded and updated version of the original book, which was first e-published in English in 1994 in the Internet.
The Stock Market Guide to Profitable Investments Book is unique in the method it uses to describe the details of investing in stocks and becoming a profitable stock market investor. It uses a time tested and countless times proven, simple and logical approach.
The Book is divided into twelve sections.
Each section has a distinct purpose, which combined, with the ninth and tenth sections that define the investment, economic and forex terminology, describes a logical and complete methodology for investment success.
Since the original e-publication, investors have begun waking up to the enormity of the new economic era, and starting to learn, using and evaluating the new market issues that face them today.
From the point of view of investors or "suppliers of capital" investment is the commitment of present funds for the purpose of deriving future income in the form of interest, dividends, etc., or of appreciation in the value of the principal.
The process of investing often seeks to sharpen its meaning by contrasting it with speculation.
Traditionally, investment involves a reasonable risk with a relatively certain future income, whereas speculation involves taking a possibly high risk.
The Investor Asks:
What Is the Security Worth?
The Speculator Asks:
How Will the Price Move?
An old saying holds that a good investment is a successful speculation!
Since the end result always determines the distinction, such a concept is useful in that it suggests that risk is just a matter of degree and that some degree of risk is inevitable.
On the other hand, this concept could be dangerous, in that it suggests that planning and research may not be worthwhile…
But, we do know that the procedures by which investments originate and the operations of the markets are important segments of investment knowledge, without which the investor cannot act intelligently!
Here in this Book, I will define the nature of investment and intelligent planning, by providing a considerably simple and logical background with everything you need to get started investing profitably in the stock markets.
"An Investment in Knowledge Pays the Best Interest!", Benjamin Franklin (1706 – 1790).