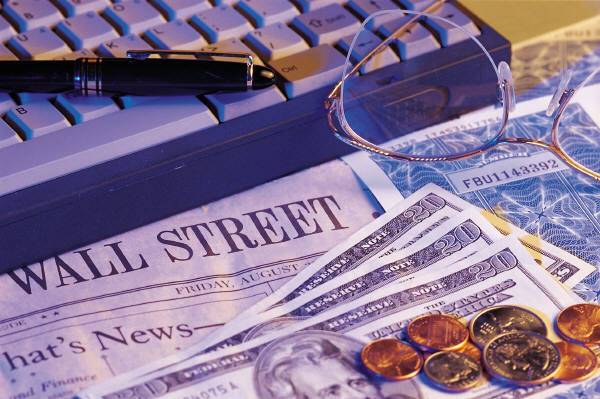 Penny stocks are shares that trade in stock markets from a fraction of a penny up to several dollars.
They are much riskier than the average investments, but sometimes can have a rewarding potential. Indeed, a few penny stocks have gone from i.e. 20 cents to $10.00, while others have become completely worthless.
Many investors like penny stocks because it does not take a big cash outlay to get started.
The upside of penny stocks is the ability to turn a small investment into a "fortune."
The downside is the greater risk, big volatility of the shares, and the total lack of corporate transparency.
There are many risks associated with trading penny stocks. In many cases these risks can be mitigated or avoided altogether, but there is always a great chance of losing money.
Never buy penny stocks that you heard about for free:
By far, the biggest danger to penny stock investors is free stock picks. They come by phone, through e-mail spam, and even by fax. In many cases, a carefully crafted and fostered "rumor mill" alerts you to a penny stock through a friend who knows a friend of a guy …
Never buy stocks you heard about through an unsolicited e-mail or phone call …
Never buy picks from a FREE newsletter …
In most cases, the penny stock company is paying people to promote their stock. They mislead you as to the prospects and potential of the company. If they were so good, why would they need to pay for investor awareness?
Besides the above risks for penny stock traders, there are other common pitfalls to watch out for:
Low Visibility:
The company does not furnish regular financial reports.
Solution: Stick to trading penny stocks listed on the premiere exchanges (Nasdaq SmallCap, Nasdaq National, AMEX, and some OTC-BB. Avoid most OTC-BB and all Pink Sheet stocks.)
Low Tradability:
The stock trades very few shares per day, and there is little investor interest.
Solution: Focus on higher volume penny stocks, or those with greater investor interest. You can tell by daily trading volumes if a stock may be problematic. Look for at least 20,000 shares traded per day, but the more, the better.
Stock Hype:
How do you know what information to trust? Companies have been known to "exaggerate" their situation.
Solution: Make sure you do your own due diligence on the companies, or get leads about great penny stock companies from a proven newsletter or service.
The best scenario involves doing your own research on penny stocks that you have been alerted to through a professional service, and only getting involved after you have looked into the company.
Protect Yourself!
When you are getting started, you should keep your investment amounts low. Don't put all your money into one stock, and when you do invest make sure that you understand the company and have a good reason to think the shares will increase in price.
You may even want to try "practice trading" with fake money before you start with actual cash. Watch the stocks of a few of your favorite companies for a few weeks, to get a feel for the market.
Most Importantly, Be Honest with Yourself!
If you know you won't or can't do the research required to pick good penny stocks, you should either give up on the idea altogether, or get the assistance of a professional stockbroker.