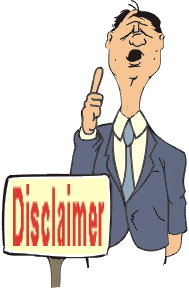 The Learn How to Invest
GreekShares.com Disclaimer
Stock market investments are risky. They don't provide fixed returns and past performance doesn't guarantee future results. All securities investments entail the risk of great and sudden financial loss. Returns vary and you may have a gain or loss when you sell your securities.
No assurance is given that anything described here will be successful.
The following web sites: www.GreekShares.com, www.GreekShares.gr, www.InvestLearn.com, www.Haramis.gr and Haramis1, plus The Stock Market Guide to Profitable Investments contain neither recommendations nor solicitations to buy or sell securities.
Documents are published solely for information and educational purposes and do not form the basis of any contract or commitment whatsoever.
Nothing in the above sites, guides, newsletters and e-books should be construed as investment advice, either on behalf of particular stocks or in regard to overall investment strategies.
No representation or warranty, expressed or implied, is made as to the fairness, or correctness of the information contained in the above sites, guides, newsletters and e-books.
Projections and opinions expressed in those sites, guides, newsletters and e-books, by I. E. C. Haramis, or anybody else constitute the personal opinions of the authors and are set forth for informational and educational purposes only.
We are not liable for damages caused by actions taken as a result of the information in the above sites, guides, newsletters and e-books or any of their following pages, ads and links. The expressed analysis and projections are subject to change without notice.
No information accessed through our sites, guides, newsletters and e-books, our advertisers, or any link contained in our sites, guides, newsletters and e-books constitutes a recommendation to buy, sell or hold any security, financial product or instrument discussed therein.
We do not offer or provide any investment advice or opinion regarding the nature, potential, value, suitability or profitability of any particular security, portfolio of securities, transaction or investment strategy, and you shall be fully responsible for any investment decisions you make, and such decisions will be based solely on your evaluation of your financial circumstances, investment objectives, risk tolerance, and liquidity needs.
Our sites, guides, newsletters and e-books contain ads and links to other Internet sites. These ads and links are not endorsements of any products or services in such sites, and no information, product or service in such site has been endorsed or approved by us.
NOTE: All user experiences are unique and you may do better or worse than those shown. No representation is being made that these results can or will be obtained in the future, or that losses were not incurred subsequent to the date on which any testimonials were provided. There is a substantial risk of loss associated with trading futures, forex, stocks, and options. Only risk capital should be used.